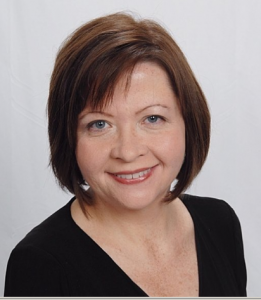 Mary Deshong-Kinkelaar CFP®, the founding principal of Kinkelaar & Associates, has over twenty years of business management experience.  She began her professional career in commercial real estate and later worked for closely held businesses and entrepreneurial ventures to establish operations and employee benefit programs.
While working as a Director of Human Resources, Mary recognized that there was a tremendous need to make cost-effective Fee-Only financial planning accessible to consumers.
"I saw employees not taking full advantage of their benefits and missing out on great opportunities. Usually, it wasn't because they lacked an understanding of the benefits; but, rather, they were uncertain if they were making the right personal decisions. The uncertainty created fear, and the fear resulted in a lack of action. It's the day-to-day financial decisions – or lack thereof – that impact your long-term life goals." » MDK
As a professional financial advisor, Mary guides her clients through the often-confusing maze of financial information. She helps them to define and achieve their financial goals while honoring their individual needs and values.
"I look at financial planning as a tool that can help you achieve your personal dreams, and with financial knowledge you can learn how to operate that tool. However, we are continuously bombarded with so-called financial information. Unfortunately, much of the information that people rely on to make financial decisions is not meant to teach you how to improve your financial life. It's designed to sell financial products. Because of this, I strive to educate my clients so they are able to make informed personal decisions." »MDK
By working as a financial coach, educator, and advisor, Mary adds the professional insight and balance that many people are missing.
A Registered Investment Advisor Representative in the State of Illinois and Ohio, Mary holds a Bachelor of Arts in Behavioral Sciences and has a professional background in the areas of commercial real estate and human resources and employee benefits — having held the designation of Senior Professional in Human Resources, SPHR®. 

Mary is a CERTIFIED FINANCIAL PLANNER™ professional and earned the right to use the CFP® mark of distinction by completing a professional course of study followed by a rigorous 2-day certification examination and by providing proof of extensive practical experience. To maintain certification, she must satisfy ongoing ethics and education requirements.
In addition, Mary is a member of The Garrett Planning Network, Inc. Founded by nationally-recognized CERTIFIED FINANCIAL PLANNER™ professional, Sheryl Garrett, the network is an international affiliation of Fee-Only financial planners with a common goal: To make competent and objective financial advice accessible to all people.
Schedule an introductory phone call with Mary. You can reach her by calling 800-716-0674 or sending a message through our contact form.
Certified Financial Planner Board of Standards Inc. owns the certification marks CFP®, CERTIFIED FINANCIAL PLANNER™ and federally registered CFP (with flame design) in the U.S., which it awards to individuals who successfully complete CFP Board's initial and ongoing certification requirements.